Nanny Spotlight
Meet a Few of Our Hello, Nannies!™
A sneak peek of just a few of our most tenured and loyal nannies! It is vital to us that we celebrate the bios of our most devoted nannies as a sign of our gratitude. We look forward to connecting you with your family's perfect nanny match!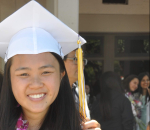 Megan D.
In Her Own Words
I have worked as a nanny since the summer before my senior year of high school through a referral and have never stopped. Nannying is such a unique career that allows me to form quick relationships with busy families. Besides nannying I have recently worked in an assisted living home taking care of the elderly and older individuals receiving post-surgery care as a caregiver and medication technician. In my spare time, I am studying at a local community college to finish my prerequisites. After I complete my remaining classes I will be attending a Masters's program to receive a nursing degree. I enjoy reading books and watching TV or movies with my friends.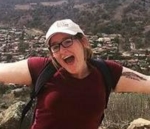 Hannah M.
In Her Own Words
Hi there, I'm Hannah! I have had the pleasure of being a full-time nanny since 2016, though I started childcare LONG before that! I had a desire to work with children at a very young age, dating back to a little girl. I love to see the growth of little minds and how they explore the world! I have worked with children both in the US and abroad (New Zealand, and Australia). Alongside my experience abroad, I have worked with children in the Washington Foster Care system, pre-school, and with homeless youth. Additionally, served as a summer camp counselor for many years, and had the pleasure of volunteering in a 5th-grade classroom. Alongside my diploma in advanced childcare, nannying, and baby care, I am currently studying elementary education through WGU where I intend to earn my Bachelor's Degree.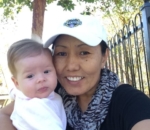 Pema B.
In Her Own Words
Hello, families. My name is Pema. I have been a career nanny for over 20 years in the San Francisco bay area. I have been fortunate to work with wonderful families and I am looking forward to finding my next long-term family in the Fall. My specialty is working with newborns and infants. It is rewarding to be a part of a child's development and experience all their milestones. I believe in working as a team with my nanny family to ensure their child(ren) is receiving the best care.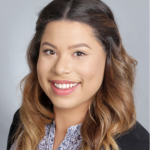 Anisha B.
In Her Own Words
Hi there, my name is Anisha I am originally from Germany and relocated to the Bay Area in 2019. After working passionately as a preschool teacher for 9 years both in Germany and the US, I decided it was time for a change. Working with children and fostering their development is of great importance to me. Doing this in a smaller setting in partnership with parents allows me to cater in depth to each child's need and enhance their development, as well as being a support system to families. I really enjoy singing and dancing in my free time. Another passion of mine is reading a good book by the beach.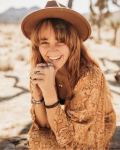 Carley W.
In Her Own Words
Hi, my name is Carley! I am 24 and I have been nannying for 2 years. I also work part-time as a substitute preschool teacher. I started nannying when I wasn't able to teach during covid and I fell in love with the one-on-one aspect of nannying. It is so rewarding being able to watch and help kids grow and learn every day. I love any sort of arts and crafts I spend most of my free time painting and if I can bring art into my caregiving It makes me so happy! I can't wait to find a family that I can grow and be a part of!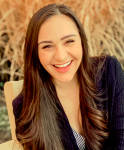 Ashley E.
In Her Own Words
Hello! My name is Ashley and I have worked with very busy children and families for over 10 years as a nanny, family assistant, and house manager. Over the span of 2011-present, I have worked with over 60 families. I have been able to acclimate to the families' schedules and also aided them in providing solutions. I pride myself on working independently and remaining motivated. I have excellent prioritization and time management skills, as well as special attention to detail. I work with the thought of simplifying and making a family home efficient with the goal that they will be able to be fully present during family time. That could mean grocery shopping, tidying, scheduling outings, transporting children, and personal assistant tasks. When I am not helping other families enjoy family time, I am spending time with my own family. Physical and mental self-care is very important to me. I like to meditate, practice yoga, and read! It is crucial for me to stay active and to implement that in the schedules of the kids I work with. I played volleyball for 11 years and coached for 8 years. My experience in childcare ranges from newborns to teenagers. I am confident that because of this experience and knowledge of children, I would be a great fit for your family!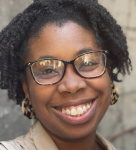 Caprice P.
In Her Own Words
I'm Caprice, "Miss Piece" if you're two or three like the Little many friends I've cared for and engaged in play with. I have been working in a child care environment for over nine years now and nannying through freelancing and various agencies for five years. Most of the experience I've gained has been with children from three weeks to pre-K age, 5 years old. I truly enjoy watching the discovery and development of children. My attention to detail, advocacy for the individual needs of each child, and making their health and safety my top priority are just a few of my strengths in contributing to my success.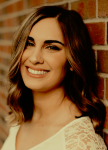 Stephanie J.
In Her Own Words
Hi! My name is Stephanie and I am seeking the right nannying position to help make an impact in the children's lives. I have always had a passion for interacting with people, which has led me to expand my professional career in sales and event planning. I currently reside in San Jose working as an event planner. I love the job but have discovered that what I am truly passionate about is missing. Helping raise children and having a connection with a family was my true passion over the years, which I am hoping to continue. I am looking to endure my skills and background to make a positive impact on children's lives. With a qualified background in providing excellent care to children from infancy to preteen, accompanied by my, quick-witted, nurturing, and kind attributes, I am confident I would make a great fit for the right family's exigencies.
A little bit about me - I love soccer! I played competitive soccer growing up and continue to play on intramural teams when I can. In my free time, you will find me at the beach. I enjoy spending the day outside near the water (usually with my dog right by my side). I also love spending time with family and friends - they mean the world to me!
Millie
In Her Own Words
I enjoy planning fun, well-rounded days for the children. Being silly (but firm when needed), finding humor in everyday situations, and having an upbeat outlook on life. role. Is important to me to connect on a deep level, build a safe, loving relationship and offer a stable environment.
There are more than three characteristics that are important, however, nurturing, trustworthiness, and love for children are my top three.
I take initiative with the children by being sensitive to their individual needs, building an engaging day around their interests, and tailoring my caregiving style to mesh with their personalities and temperament. I make good choices about simple things like what to make for lunch, how to handle a surprise mess, and who to call when the sink overflows. I am comfortable asking questions when I'm unsure of your expectations or directions, regularly share important information about your child with you, and honestly address any issues within the employment relationship.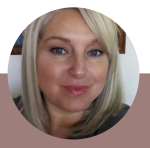 Nicole M.
In Her Own Words
Hi! My name is Nicole and I have been working in private homes as a professional nanny and family assistant since 2004. Caring for children and making a real connection with them is why I love what I do! My heart melts when I know that I helped raise a thoughtful and happy child! I have stayed in touch with all of my nanny families, and I love to see pictures and hear about what's going on in their lives, it's truly a wonderful feeling. I love to bring my creativity to the lives of the children I care for. I am warm, uplifting, and very reliable.
When I am not caring for kiddos, I love to cook, garden, and go to the coast (it's my dream to live in a cute little coastal town someday) I enjoy spending time with my family, friends, and animals - Chewie, Elvis, and Baby Frankenstein, who are all rescues. I am a HUGE animal lover and do foster care for animals waiting for their forever home.
Brooke L.
In Her Own Words
Hi! I've been a nanny for over 5 years now and I absolutely love working with kids and families! In my free time I love spending time with my friends and family and working on my charity I created to Provide homeless children and families with care packages and goodie bags for special occasions such as birthday celebrations and holidays! I am also a part-time student finishing up my degree in elementary education to become a teacher! Throughout my time as a nanny so far I've worked with so many amazing families and helped kids grow and blossom whether that be in sports, certain subjects in school, or just personal growth! I absolutely love every aspect of being a nanny and I'm so excited to get to know your family!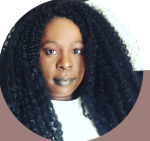 Christie C.
In Her Own Words
I have long desired to be in a position where I can mentor, counsel, and advise people in any and every area of their life. I am mainly passionate about reaching teenagers and young adults who struggle with anxiety, depression, suicidal thoughts, low self-esteem, bullying, relationships, etc.. bringing hope, joy, a sense of confidence, self-esteem, self-worth, and guidance on their journey through life. I have been around children for as long as I can remember. I am confident that my skills, life experiences, and values would be an asset to any individual or company. It would be my greatest joy and honor to have the opportunity to be part of your life.

Are You Ready To Say: Goodbye Stress, And Hello, Nanny!?™
Hire my nanny