FINDING THE RIGHT NANNY JUST GOT EASIER WITH HELLO, NANNY! YOUR TRUSTED SAN FRANCISCO NANNY AGENCY
Premier Nanny Agency in San Francisco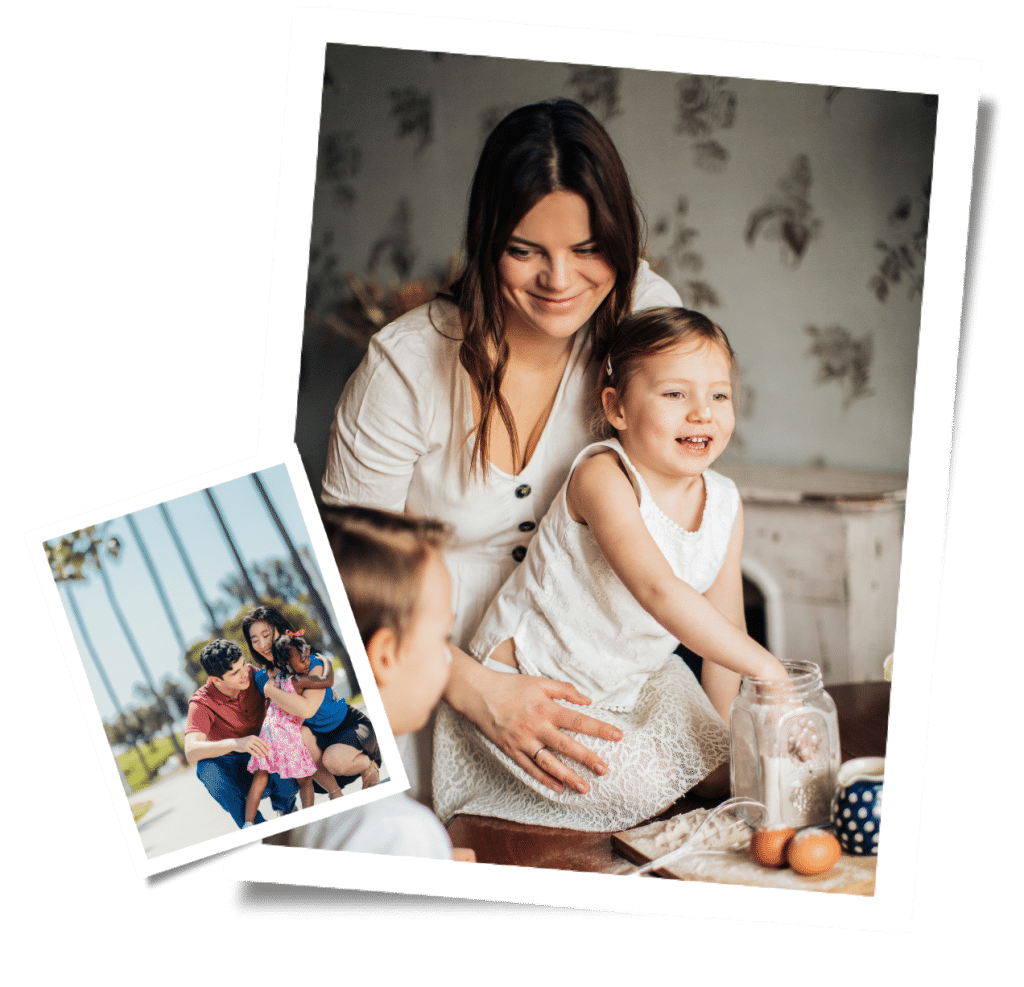 Hello, Nanny! has been providing families in San Francisco with the best nanny placement services for over 20 years. We understand that finding the perfect nanny for your children is of utmost importance, and we are here to simplify the process, saving you time and hassle.

Are you a busy parent in the bustling city of San Francisco, searching for a reliable and professional nanny to care for your precious children? Look no further! Hello, Nanny! is the premier nanny agency that has been serving families in San Francisco for over 20 years, ensuring a seamless and stress-free nanny placement experience.

We understand the challenges you face in finding the ideal nanny who not only meets your childcare needs but also shares your values and beliefs. That's why we are here to simplify the process and save you valuable time and hassle. With our extensive expertise and commitment to excellence, Hello, Nanny! is your trusted partner in finding the perfect nanny for your family.
Why Choose Hello, Nanny! as Your San Francisco Nanny Agency?
Don't wait any longer to find the perfect nanny for your San Francisco family. Let Hello, Nanny! simplify the process and connect you with a professional caregiver who will nurture and care for your children like their own. Contact Hello, Nanny! today to embark on a journey of finding the exceptional nanny your family deserves. Your peace of mind and your children's happiness are just a phone call away.
Cultivating Healthy Relationships Between Nannies
and Families In San Francisco
As busy parents in San Francisco, you need a nanny agency you can trust to connect you with professional nannies who align with your values and invest in your family's well-being. Hello, Nanny! is here to solve all your nanny placement problems and ensure that you find the ideal nanny for your family's unique needs. You need a professional you can count on, but it's hard to know where to start. Hello, Nanny! eliminates the stress and uncertainty of searching for the perfect nanny by doing the hard work for you. Through our boutique-model nanny placement agency, we carefully select professional nannies that fit your family's requirements and provide exceptional care.
Professional Nanny Placement Services in San Francisco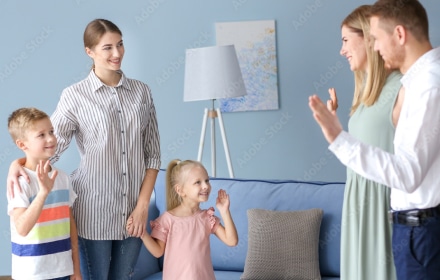 Date Night and Weekend Sitters
For those special occasions, Hello, Nanny! offers reliable and trustworthy babysitters. Say goodbye to last-minute scrambling and enjoy peace of mind knowing your children are in good hands.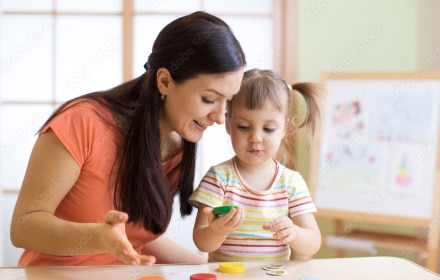 Part-Time and Full-Time Nannies
If you prefer a more personalized and reliable alternative to daycare, our nanny referral agency will help you find the perfect part-time or full-time nanny who will provide dedicated care and support for your children.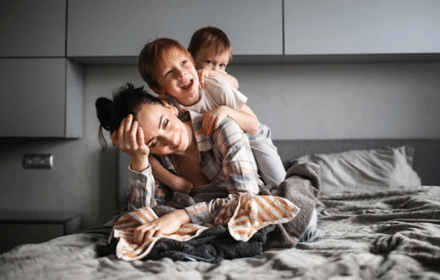 Live-In and Live-Out Nannies
Experience the convenience of having a nanny live with you or choose a live-out nanny who will come to your home. We'll guide you through your options and ensure you find a nanny who seamlessly fits into your family's routine.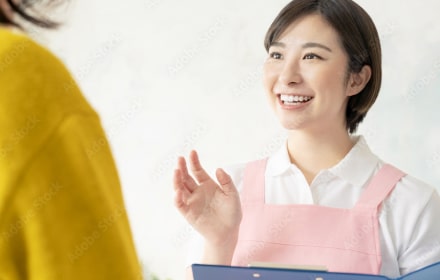 House Managers and Assistants
If you need assistance with household tasks to free up more time for your family, Hello, Nanny! can connect you with professional house managers and assistants who will efficiently handle various responsibilities, ensuring a well-organized and smoothly running household.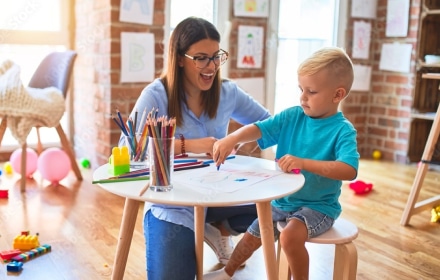 For families seeking additional educational support at home, Hello, Nanny! provides professional educators who deliver exceptional results without the stress and overwhelm of managing it all yourself.
Should I Work With Hello, Nanny! - Your Boutique
San Francisco Nanny Agency
If you're looking for a boutique nanny agency in San Francisco, Hello, Nanny! is the perfect choice. Here's what we offer our clients:
Get Started With San Francisco's Top Rated Nanny Agency Today
Finding a nanny or a family you love to work with doesn't have to be a painful process. With Hello, Nanny!, you can trust that all industry standards are met, and we are dedicated to cultivating healthy relationships between nannies and families in San Francisco.

Contact Hello, Nanny! today and let us simplify your nanny placement journey.
Your children deserve the best care, and we are here to make it happen.