DISCLAIMER:
The information provided on this website/ in this document/ in this product is for general informational purposes only and is not intended to constitute or substitute for legal advice from a licensed attorney. The content of this website/ document/ product is provided "as is" without warranty of any kind, either express or implied, including but not limited to the implied warranties of merchantability, fitness for a particular purpose, or non-infringement.
While we strive to provide accurate and up-to-date information, we make no representations or warranties of any kind, express or implied, about the completeness, accuracy, reliability, suitability, or availability with respect to the website/ document/ product or the information, products, services, or related graphics contained on the website/ document/ product for any purpose. Any reliance you place on such information is therefore strictly at your own risk.
In no event will we be liable for any loss or damage including without limitation, indirect or consequential loss or damage, or any loss or damage arising from loss of data or profits arising out of, or in connection with, the use of this website/ document/ product.
Through this website/ document/ product, you may be able to link to other websites or information resources that are not under our control. We have no control over the nature, content, and availability of those sites or resources. The inclusion of any links does not necessarily imply a recommendation or endorsement of the views expressed within them.
Every effort is made to keep the website/ document/ product running smoothly. However, we take no responsibility for, and will not be liable for, the website/ document/ product being temporarily unavailable due to technical issues beyond our control.
---
Imagine your life as a juggling act—balancing work, household chores, and the needs of your children, all while striving to maintain some semblance of sanity. The role of a parent is often likened to that of a circus performer, delicately maneuvering through various tasks with grace and precision. 
Plus, the societal shift in family dynamics has led to both parents taking on the workforce, juggling demanding careers while still shouldering the responsibilities of the household and children, often without adequate support. In this whirlwind of responsibilities, it's no surprise that parents often find themselves in need of an extra set of hands to help maintain the delicate balance.
Fortunately, with the help of nanny placement agencies such as Hello, Nanny!, you can be matched with a professional full-time nanny who can provide support and assistance tailored to your family's unique needs.
When considering hiring a full-time nanny, one crucial aspect that deserves careful consideration is the salary. After all, you want to ensure competitive compensation based on a candidate's experience, education, and the scope of your family's needs and exceptions. It is also important to note the benefits of paying a nanny on payroll. 
An appropriately compensated ( based on market rates ) and experienced nanny is a motivated and invested caregiver, dedicated to nurturing your children and contributing positively to their development.
Understanding the factors that influence nanny costs will empower you to make informed decisions and establish a mutually beneficial and sustainable arrangement. In this post, we will dive into the question, "How much do full-time nannies make?"
Exploring Nanny Employment
A nanny and a babysitter are both individuals who provide childcare services, but there are some differences between the two roles.
A nanny is typically a full-time or part-time caregiver who is responsible for the care and well-being of a child or children in their own home. Nannies may have a more long-term and consistent relationship with the family they work for and may be responsible for a wider range of tasks, such as meal preparation, transportation, and helping with homework. There is only one difference between part-time and full-time nannies is that part-time nannies work fewer hours than full-time nannies.
On the other hand, a babysitter is a temporary caregiver who is responsible for watching over a child or children for a short period of time, usually while the parents are away. Babysitters may be hired on an as-needed basis and may be responsible only for ensuring the child's safety and well-being during their time with the child.
Overall, the main difference between a nanny and a babysitter is the level of responsibility and the length of time they spend with the child or children in their care, as well as the responsibility of facilitating developmental milestones.
Different Types of Nanny Jobs
Nanny positions can vary in terms of responsibilities, working hours, and living arrangements.
For example, live-in nannies reside in your home, providing care during "on" hours, while live-out nannies work during specified hours and return to their residences.
At the same time, a temporary nanny may be hired to cover short-term childcare needs, such as during school holidays or when the regular nanny is on leave. Temporary nannies offer flexibility and can step in to provide quality care on a short-term basis.
Another specialized type of nanny is the night nanny, also known as a night nurse or Newborn Sleep Specialist (NCS). Night nannies are a blessing for sleep-deprived parents, as they take care of the baby's needs during the nighttime hours, allowing parents to get much-needed rest. They provide invaluable support during those early months when sleep patterns are still developing, and the demands of caring for a newborn can be overwhelming.
Nanny shares are another popular option for families who seek the benefits of a nanny but want to share the cost with another family. In a nanny share arrangement, two families employ the same nanny to care for their children together.
Understanding these distinctions will help you identify the specific type of nanny that best suits your family's needs.
Pros and Cons of Hiring a Full-Time Nanny
Hiring a full-time nanny offers numerous advantages, such as personalized care, individual attention, and the convenience of having a dedicated caregiver. A nanny's flexible schedule can adapt to your family's routine, ensuring your younger children receive consistent care even during your busiest days. Therefore, parents have the convenience of overseeing the care in their home, and the comfort and convenience of not having to load up the children daily.
However, it's important to weigh the pros against the cons. The cost of hiring a full-time nanny can be substantial as having a nanny is the upper echelon of childcare options and is a luxury. You must also consider factors like relinquishing some control over your household and the necessity of establishing clear communication and boundaries.
Establishing clear communication and boundaries is paramount when it comes to ensuring a harmonious and successful relationship between parents and their nannies. Thankfully, Hello, Nanny! can help with this. Our family intake process features in-depth chats where we learn exactly how your household is managed and who would fit seamlessly into your home. We are not only sourcing a qualified nanny who checks the boxes of the position, but we are also "matchmakers" as we are placing candidates who fit into the home and lifestyle seamlessly.
Full-Time Nanny Salary Statistics: The Real Numbers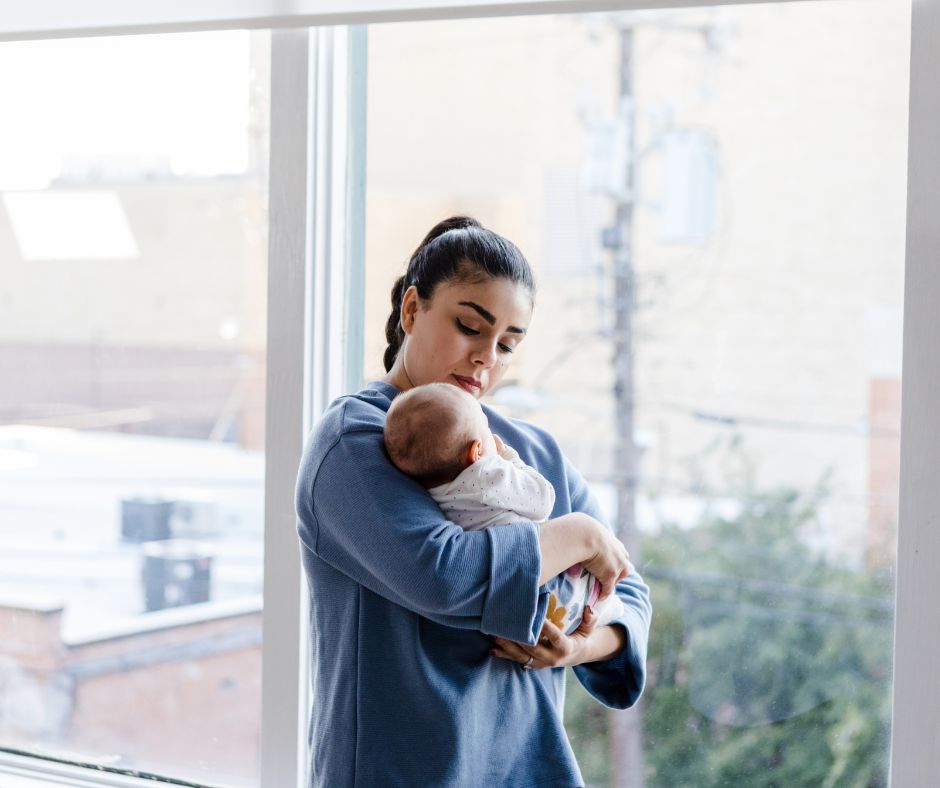 Now that we have a solid understanding of the role and its implications, let's dive into the nitty-gritty of full-time nanny salaries.
Average Full-Time Nanny Salaries in the United States
According to data compiled by the International Nanny Association, the average hourly rate for full-time nannies in the United States ranges from $25 to $35 per hour. This figure, however, varies based on several key factors such as geographic location, experience, qualifications, the number of children and guaranteed hours, benefit offerings, PTO package, and additional responsibilities undertaken by the nanny.
Variations in Nanny Salaries
Nanny salaries can fluctuate significantly depending on the region in which you reside. For instance, major metropolitan areas often offer higher salaries due to the higher cost of living. On the other hand, rural areas or regions with a lower cost of living may have comparatively lower salary ranges. It's important to consider these regional variations including the cost of living when determining a fair and competitive salary for your nanny.
Also, the experience and qualifications of a childcare provider, such as college degrees in Early Childhood Development or Psychology, among other certifications, like Newborn Care Specialist, and RIE certification, can substantially impact their earning potential. Nannies with extensive experience or specialized certifications may command higher salaries due to their enhanced skill set and ability to handle various situations with confidence.
Determining Nanny Salaries: A Balanced Approach
When entering into salary negotiations with a potential nanny, it's important to approach the process with fairness and transparency. Do your research on local salary trends and align your offer accordingly. Highlighting the relevant experience and skills your nanny possesses will demonstrate your recognition of their value.
However, it's crucial to avoid undervaluing their worth or making offers that seem unreasonably low, as this may result in losing out on highly qualified candidates or potential tension in the working relationship. Furthermore, this could also cause candidates to accept positions with a family only to depart within 90 days due to the lack of sustainability or finding a better-paying role. Unfortunately, this only brings families back to square one, without help and in a bind.
Creating a detailed nanny working agreement is essential to establishing clear expectations and defining roles and responsibilities while avoiding misunderstandings regarding income and other employment terms. Clearly define the agreed-upon guaranteed hours and overtime with respect to your state law, to ensure both parties have a mutual understanding of compensation. For example, if you are located in California, you should sign a written wage notice with your nanny in compliance with the wage theft act.
Save yourself the trouble and potential pitfalls of navigating the intricate world of nanny income by working with a reputable nanny placement agency like Hello, Nanny! Our team of experienced professionals understands the complexities of determining market rates based on the location of your family, a candidate's experience and education, and can guide you through the negotiation process with expertise and sensitivity to ensure a successful long term placement.
Nanny Salary Components: Beyond the Basic Rate
Nanny rates encompass more than just the basic rate of pay. By understanding the various components that contribute to overall compensation, you can create a comprehensive income package that recognizes and rewards your nanny's dedication and hard work. To fully understand the intricacies of employing a nanny, we recommend that families consult a payroll specialist who specializes in household employees. 
Guaranteed Hours
The guaranteed hours serve as the foundation of a nanny's compensation. Guaranteed hours mean that the nanny is assured of receiving payment for a set number of hours each week, regardless of whether the family requires their services during those hours or not. This ensures that the nanny's income remains consistent, offering them peace of mind and a sense of stability in their career. 
Consider factors such as the number of working hours required, the complexity of the job duties, and the prevailing hourly rates in your area when determining the appropriate base income for your nanny.
Overtime Pay and Extra Hours
Nanny employment often entails flexibility, with occasional extra hours or unexpected overtime requirements. To ensure fair and legal compensation for these additional services, it's crucial to establish a clear policy regarding overtime pay. Discuss how overtime hours will be calculated, whether it will be compensated at a higher hourly rate, and any other relevant considerations to avoid ambiguity or disputes. Every state has unique laws regarding overtime and families are encouraged to consult legal counsel to ensure that they are appropriately compensating their nanny. At Hello, Nanny! We refer our clients to lawyers that specialize in nanny employment to ensure that they are protected. 
Benefits and Perks: Health Insurance, Vacation, and Sick Leave
Recognizing and appreciating your nanny's contribution goes beyond monetary compensation. Offering benefits and perks such as health insurance, paid vacation, and paid sick days is a requirement as it demonstrates your commitment to their well-being and work-life balance. These additional components can significantly enhance the overall compensation package and contribute to the long-term satisfaction and loyalty of your nanny.
Hello, Nanny! is dedicated to fostering positive and mutually beneficial relationships between families and nannies. We firmly believe that recognizing and valuing the contributions of nannies extends beyond just monetary compensation. As part of our commitment to the well-being of nannies, we prioritize working with families who offer industry-standard benefits, such as paid sick leave, paid time off (PTO), and paid holidays. Furthermore, we advocate for guaranteed hours, ensuring that nannies have the financial security and stability they deserve in their careers. Because of this commitment, Hello, Nanny! holds a network of some of the most accomplished and skilled nanny professionals in the industry. 
Understanding Nanny Payroll and Taxes
As an employer, you are responsible for managing your nanny's payroll, which includes calculating wages, withholding taxes, and issuing pay stubs. Familiarize yourself with the various aspects of nanny payroll, such as employee classification, minimum wage requirements, and record-keeping obligations. Implementing efficient payroll systems and staying up to date with relevant regulations will streamline this aspect of your nanny's employment. At Hello, Nanny! we have vetted nanny payroll vendors that we refer clients to, to ensure that families are protected and take appropriate steps to mitigate the risk involved in being a nanny employer. 
Tax Implications for Nanny Income
Navigating the realm of nanny taxes can be complex, but it's a vital aspect of ensuring compliance and avoiding legal issues. As an employer, you may be required to withhold and remit federal and state income taxes, Social Security, and Medicare taxes on behalf of your nanny. Familiarize yourself with the specific tax implications based on your circumstances, and consult with a nanny tax specialist or utilize professional payroll services to ensure accuracy and adherence to the law.
Working with Payroll Services and Nanny Tax Specialists
Managing payroll and navigating tax obligations can be time-consuming and overwhelming, especially for busy parents. Fortunately, various payroll services and nanny tax specialists are available to provide assistance and guidance. Outsourcing these tasks to experts in the field can offer peace of mind, save time, and ensure compliance with the ever-changing landscape of payroll and tax regulations.
U.S. Citizenship and Immigration Services (USCIS) Update: Form I-9
On July 21, 2023, USCIS announced a new version of Form I-9, the Employment Eligibility Verification form, which is required for household employers to verify their new employees' authorization to work in the United States. The updated form introduces various changes, including reducing sections 1 and 2 to a single-sided sheet and offering a fillable form on tablets and mobile devices. The revised form will take effect from November 1, 2023, and household employers are encouraged to familiarize themselves with the changes and comply with the updated requirements. 
Ensuring compliance with nanny payroll and taxes, as well as adhering to USCIS requirements for Form I-9, are essential components of being a responsible and respectful employer. 
Ensuring Fair Compensation: Recognizing the Value of Nanny Services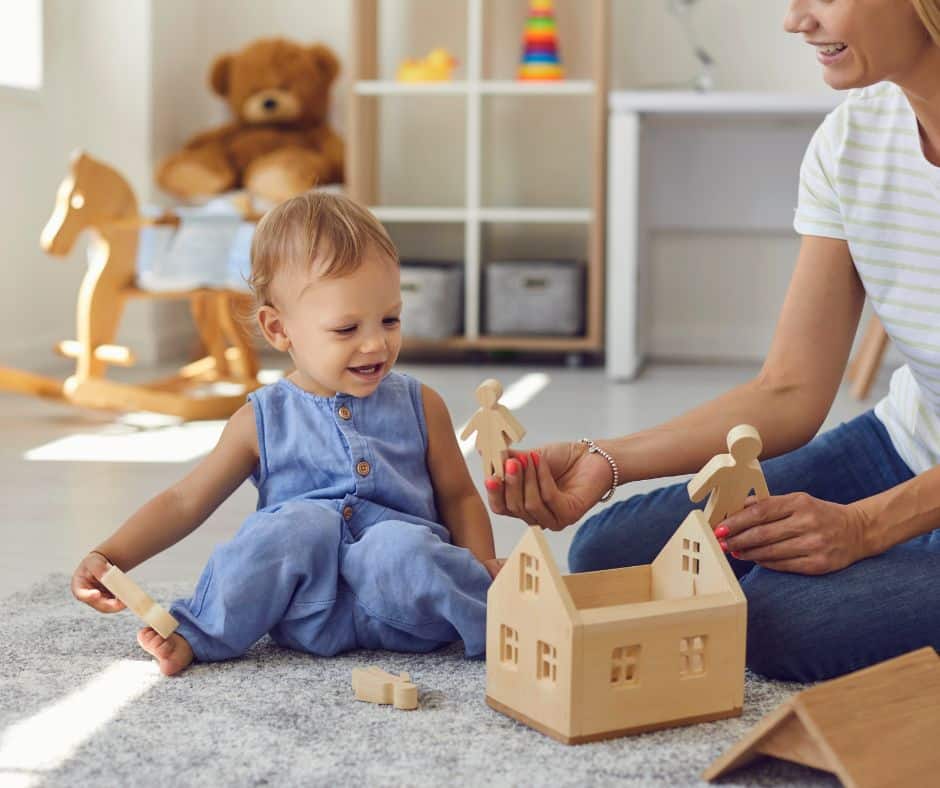 As you navigate the process of determining a fair and competitive rate, it's crucial to recognize the value of nanny services in your family's life. An appropriately-compensated nanny is a motivated and invested caregiver who will go above and beyond to nurture your children and contribute positively to their development.
The Importance of Market Rates and Industry Standards
Market rates and industry standards serve as valuable benchmarks when determining nanny income. Demonstrating your commitment to fair compensation and industry norms not only showcases your respect for the valuable work nannies do but also sends a strong message to potential nannies about the value you place on their skills and expertise.
At Hello, Nanny!, we understand the intricacies of the competitive nanny market, and our nanny placement services are designed to help families navigate this landscape successfully. By working with us, you can gain valuable insights and support to create an appealing offer that stands out in the market, ensuring that you find the perfect nanny who is not only passionate about caring for your children but also excited to join a family that values their expertise and contributions. Together, we can elevate the standards of nanny care and build lasting and rewarding relationships between families and nannies.
Establishing a Win-Win Relationship
Ultimately, the goal is to establish a win-win relationship with your nanny, where sustainable compensation and mutual respect create an environment conducive to the well-being and development of your children. By approaching hourly rate negotiations and employment terms with transparency, open communication, and a shared desire for a harmonious working relationship, you lay the foundation for a successful partnership.
Nanny Rate Resources: Tapping into the Wealth of Knowledge
In your quest to determine fair compensation for your nanny, a wealth of resources is available to guide and inform your decisions.
Online Tools and Salary Calculators
In your pursuit of determining fair compensation for your nanny, you'll find a multitude of online tools and salary calculators that are specifically designed to assist families like yours. These resources can be a valuable starting point in understanding the appropriate hourly rate landscape and provide preliminary insights into appropriate nanny compensation.
However, it's vital to approach online tools and calculators with a grain of caution, as not all resources may provide entirely reliable information. While they offer a glimpse into national average salary trends, they may only consider some of the nuanced elements that could impact your nanny's salary, such as industry-specific qualifications or regional variations in the cost of living. However, they can serve as a helpful reference point as you begin your salary research.
Professional Associations and Networks
Professional associations and networks within the nanny industry, such as the International Nanny Association, offer a wealth of resources, including salary surveys, reports, and guidelines. By connecting with these organizations, you can tap into their collective knowledge and stay informed about the latest industry trends and best practices.
Nanny Salary Surveys and Reports
Nanny salary surveys and reports done by the US Nanny Institute are invaluable resources that provide comprehensive data on salary ranges, regional variations, and industry trends. Consulting these surveys and reports can offer insights into the current landscape of nanny salaries and help you make informed decisions when determining fair compensation.
Recognizing the Value of Quality Nanny Placement
Hiring a full-time nanny is a significant decision that involves careful consideration of numerous factors, with salary being a crucial component. By understanding the intricacies of full-time nanny income, negotiating effectively, and recognizing the value of their services, you can create a harmonious and rewarding working relationship.
At Hello, Nanny!, we understand the importance of finding the perfect match between families and qualified nannies. Our nanny placement services connect families throughout the states of California and Texas with experienced and dedicated nannies, ensuring a mutually beneficial arrangement that fosters growth and happiness.
So, whether you're a family seeking a full-time nanny or a nanny searching for your dream job, let Hello, Nanny! be your trusted partner in this important journey. Together, we'll create the perfect balance in your circus act of life.