Flexible & Reliable Part-Time Nanny
Services for Your Family's Needs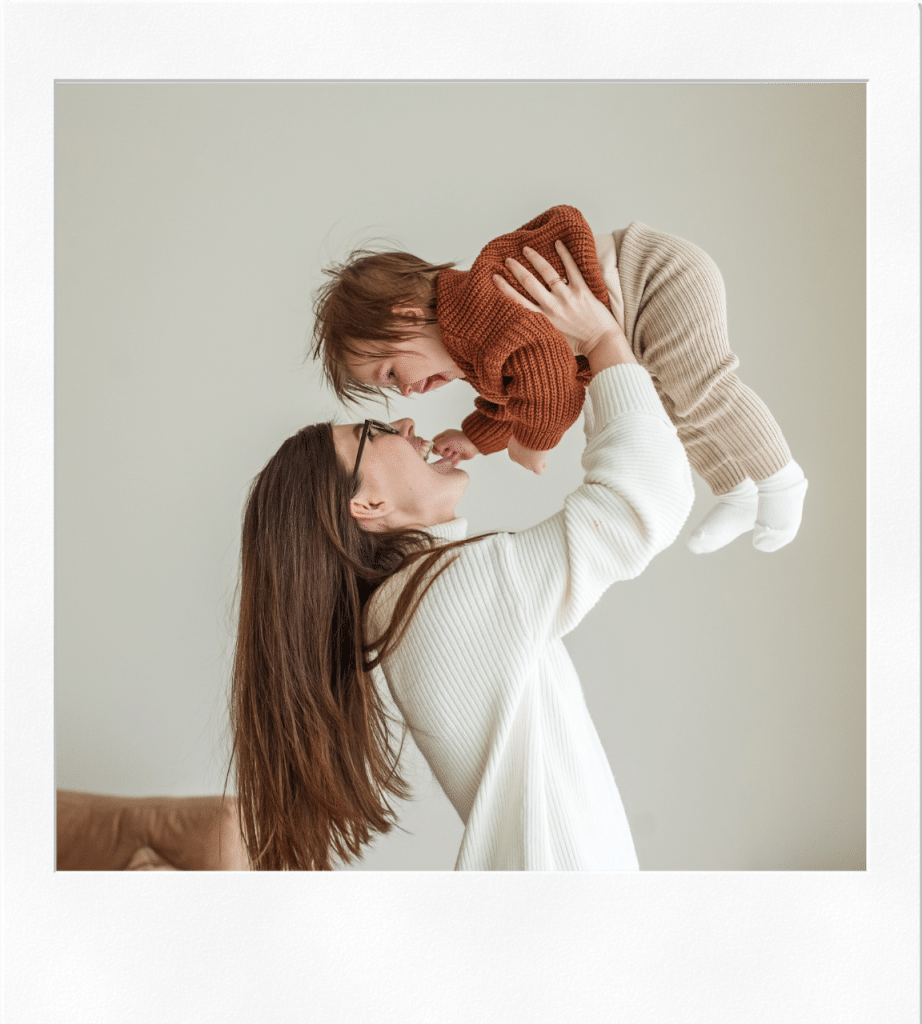 In the whirlwind of modern life, where the demands of work and family compete for attention, maintaining a harmonious work-life balance can be similar to juggling.

At Hello, Nanny! we recognize the intricate steps parents take each day, striving to excel in both their professional endeavors and nurturing their family's growth. Our dedicated part-time nanny services are designed to provide you with the support you need to glide through life's challenges seamlessly, ensuring that no part of your family's journey is overlooked.
Our Part-Time Nanny Placement Services
When it comes to parenthood, we understand that each family is unique, and their needs are as varied as the colors in a kaleidoscope.

At Hello, Nanny! we offer a rich palette of part-time nanny options, ranging from experienced caregivers for toddlers to nurturing companions for school-aged children. Our curated pool of caregivers, rigorously chosen for their qualifications and dedication, ensures that your family's specific requirements are met with precision.
Nanny Options for
Every Need
Whether you're seeking a nurturing presence to guide your little ones through their early developmental stages or a supportive mentor to assist with school activities, our diverse range of part-time nannies is tailored to fulfill your distinct needs.
Caregiver Qualifications That
Set Us Apart
Each nanny within our network is meticulously vetted, possessing a blend of professional qualifications and a genuine passion for childcare. Our nannies are more than caretakers; they are companions on your family's journey.
Flexibility at Your
Fingertips
Life's tempo is ever-changing, and we believe your childcare solution should be adaptable.

Our part-time nanny services are available when you need them, providing the flexibility that modern families require.
Parenting is rife with worries, where concerns converge like waves, rising to their peak as responsibilities stack up. At Hello, Nanny! we're attuned to these concerns, turning them into harmonious solutions that resonate with your peace of mind.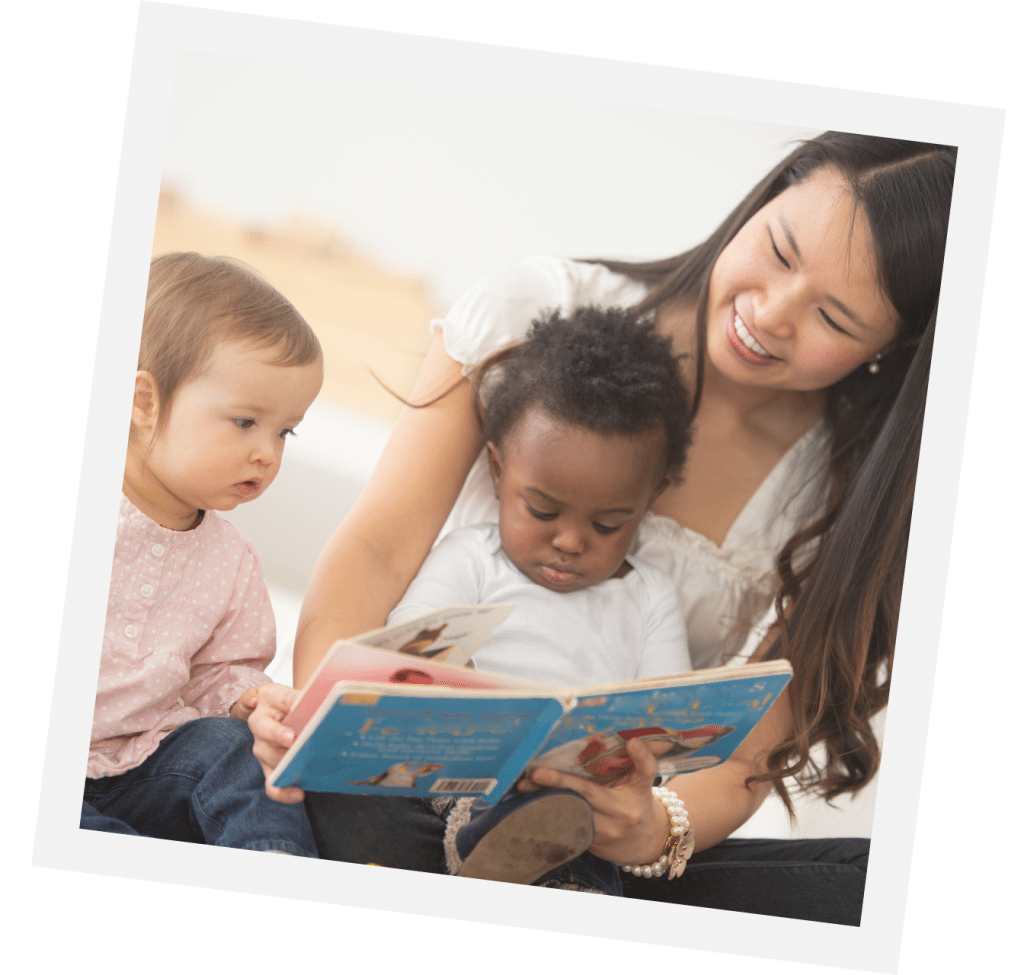 Regarding childcare, Hello, Nanny! stands out with unique qualities that craft a story of unparalleled service.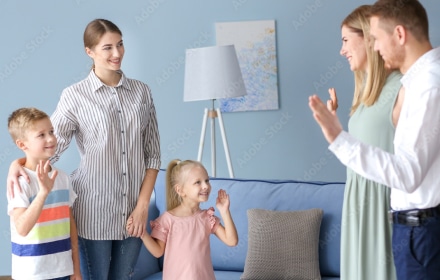 Tailored Scheduling for Modern Life
Modern families seldom adhere to traditional routines, and neither should your part-time nanny service. Our flexible scheduling ensures that you receive support precisely when it's needed, adapting to your family's dynamic rhythm.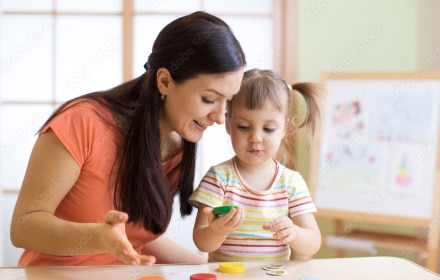 Our nannies don't just watch over your children; they ignite their potential. Armed with knowledge and passion, our thoroughly vetted and screened caregivers provide an environment that encourages growth and curiosity.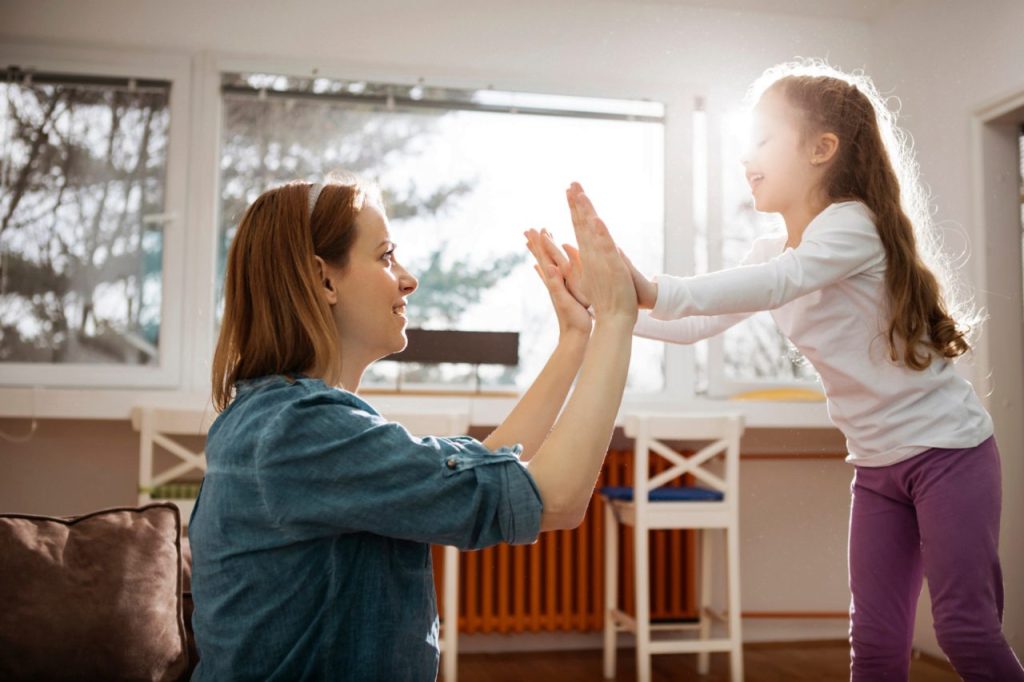 Support That Never Wavers
Your family's needs aren't bound by time constraints, and neither is our support. With Hello, Nanny! you have a steadfast partner, ready to assist and care for your family whenever the need arises.
Enrolling the assistance of a part-time nanny with Hello, Nanny! is a seamless journey designed to fit harmoniously into your life.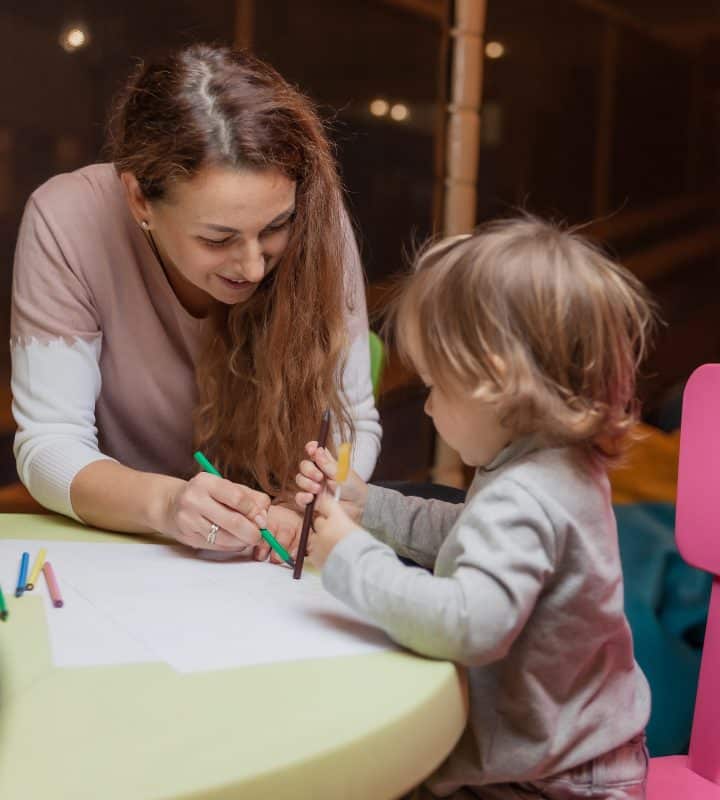 From the heart of our Hello, Nanny! families:
Discover the reasons that set Hello, Nanny! apart from the rest:
Discover Your Perfect Part-Time Nanny With Hello, Nanny!
Embark on a journey of support, growth, and balance with Hello, Nanny! by your side. For personalized
assistance and to discover your ideal part-time nanny, reach out to us today.